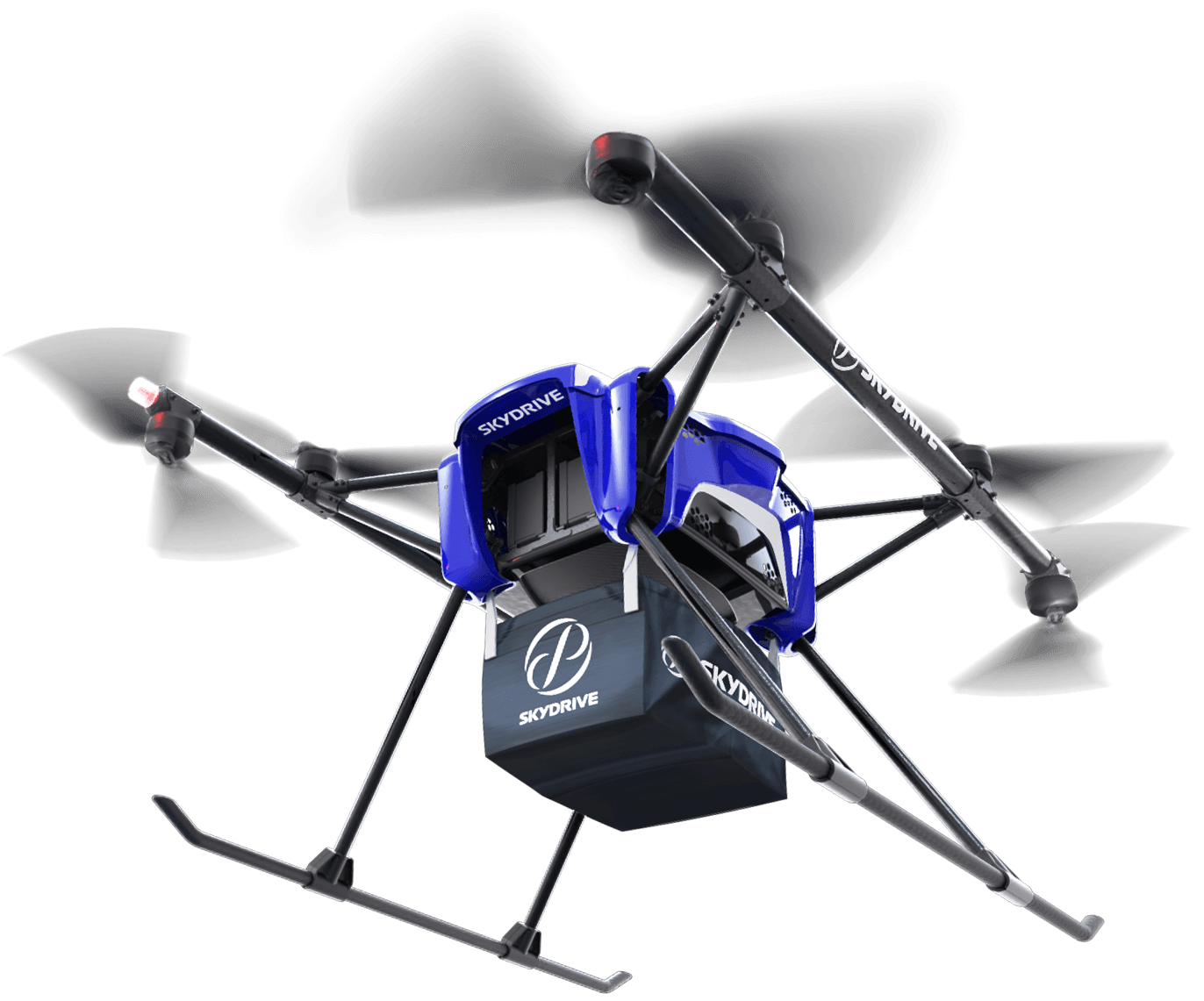 SkyLift transports your payload to wherever you need it most.
SkyLift is uniquely suited for sites where costs or terrain make it impractical or difficult for a helicopter or crane to operate. It also makes working in mountainous and other inaccessible areas more efficient and less dangerous for workers.
FEATURES OF SKYLIFT
No upfront investment. SkyLift is offered through a subscription service.

SkyLift includes our worry-free support network and insurance for your peace of mind.
Redundant design allows hazardous items to be transported safely.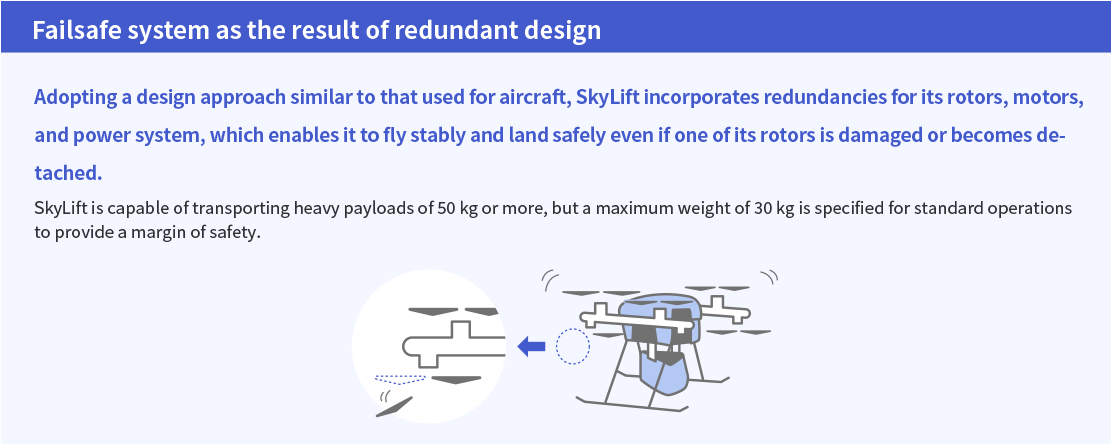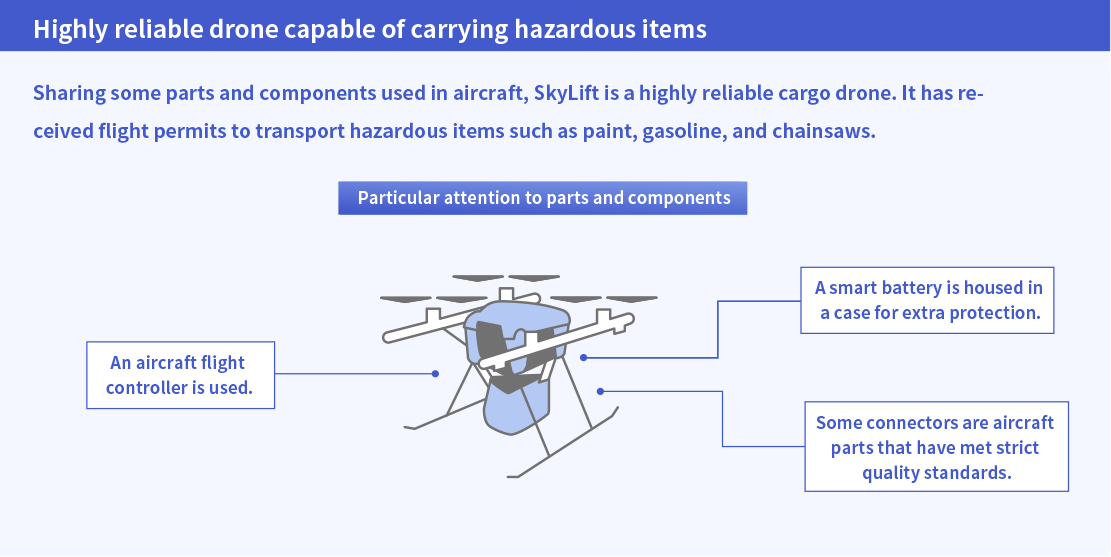 Hoist mechanism allows cargo to be lowered anywhere.
Even if there is limited space available for unloading, SkyLift can lower its cargo from a height of 30 meters thanks to its hoist mechanism.
Designate your drop-off destination on the screen and let SkyLift transport the cargo on autopilot.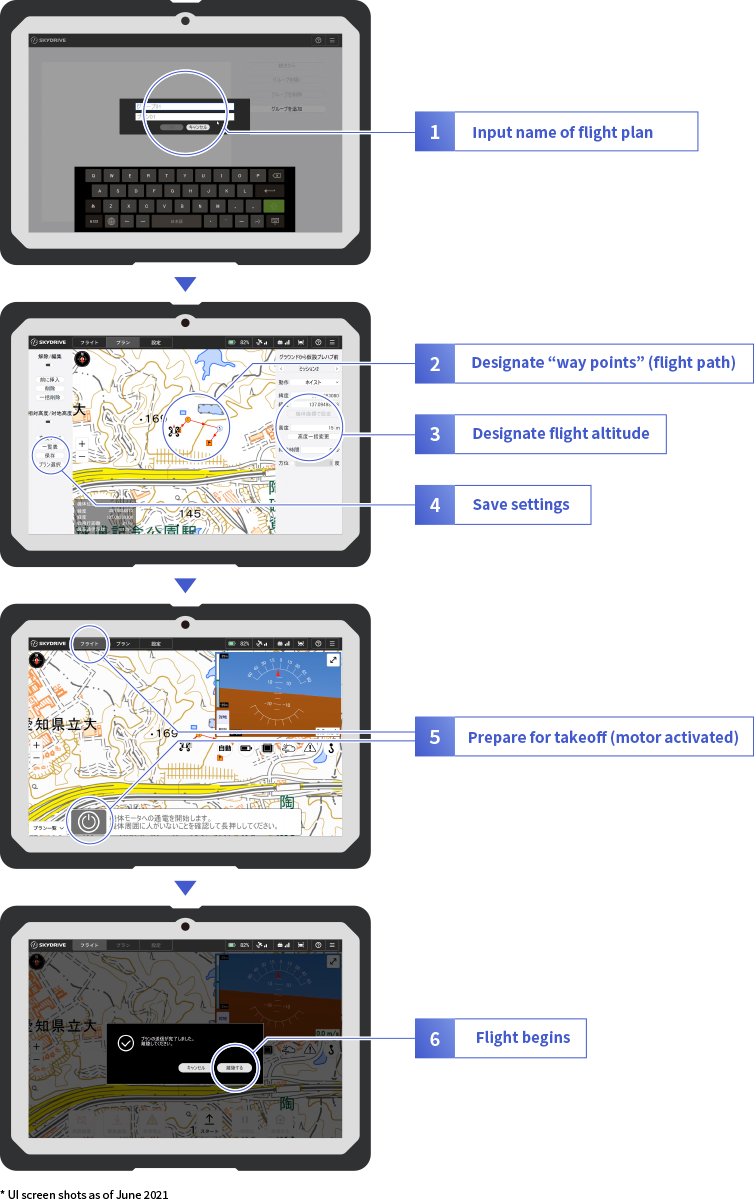 SKYLIFT SPECIFICATIONS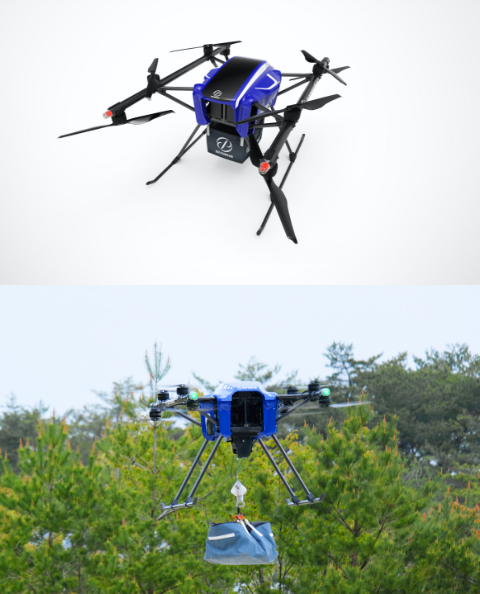 Size:
     
Body: 1.9 m (L) x 1.2 m (W) x 1.0 m (H)
With rotors deployed: 2.5 m (L) x 1.9 m (W) x 1.0 m (H)
                 
Body weight:
     
35kg
           
Battery weight:
     
20kg
           
Maximum payload:
     
30kg
           
Maximum Flight range:
     
2 km (1 km one way x 2 trips)
           
Maximum flying speed:
     
36km/h(10m/s)
           
Maximum flying time:
     
9-15 min (depends on the loading weight)
           
Environmental conditions:
     
Wind resistance: steady velocity of 7 m/s
Temperature: 0 – 40 degrees Celsius
     
Option:
Hoist mechanism (maximum payload of 20 kg)